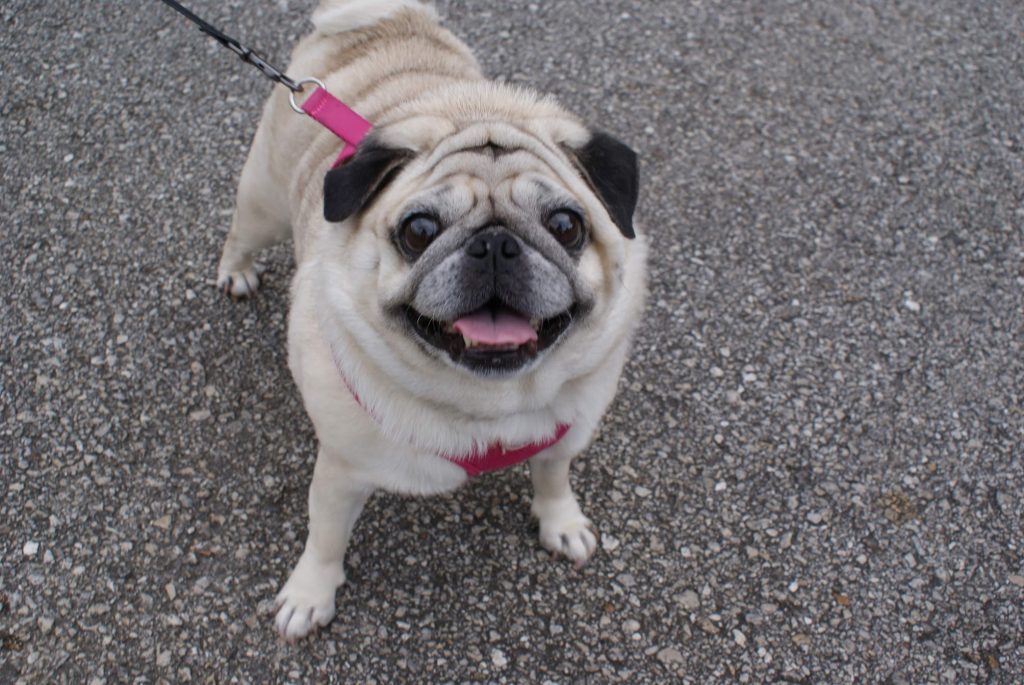 Don't compromise, ever! – She will never eat food that she doesn't like even when the food is lying around in the bowl whole day and she has not eaten anything.
Don't eat if not hungry – She won't eat food when she is not hungry how ever much you plead or force.
Play like a dog – She always loves to play, in the middle of the night or early in the morning or middle of the day. No questions asked.
Always be cheerful (ABC) – She is happy and cheerful, never a dull moment with her around.
Always greet visitors – She is always the first one to welcome guests into the house and she greets them by playing with them for a minute or two.
Never eat while driving – When we are on a long drive, she never eats any food during the travel. She likes the "less luggage more comfort" policy.
Never get mad – Whatever you do to her, she will never get mad, it's impossible to make her mad. I've had a couple of dogs before and man they get mad when you touch their food bowl, however, this girl is super cool!
Every man has his day, my turn is next. Meanwhile, I might as well enjoy some good music.