Out to destroy pollution with advanced pulsed radio wave technology, serving people and seeing beyond first principles.
Dr. Srikanth Sola is the founder and CEO of Devic Earth, a Bangalore-based green tech company out to destroy pollution on this planet. You can find more about his venture at devic-earth.com.
Srikanth was a cardiologist at the Cleveland Clinic before moving to India and joining the Sri Sathya Sai Institute of Higher Medical Sciences, Bangalore. As a practicing cardiologist, he was stunned by the high morbidity and mortality due to air pollution, he began evaluating and developing technologies to improve air quality. After many successes and failures (which we will get into in our conversation today ;), he developed a pulsed radio wave technology that was inspired by the cardiac ultrasound he performed on a daily basis. This technology was highly successful and it compelled him to leave the full time practice of medicine to make it available to society on a wider basis. Srikanth has been named "Who's Who in America", "Who's Who in Science and Engineering", and "One of America's Best Cardiologists" by the Consumers Research Council. He has authored 50 research publications in peer reviewed journals and numerous book chapters, and serves on the editorial board of several international research journals in cardiology.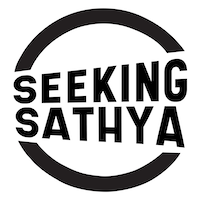 Show Notes & Links
For full transcript visit seekingsathya.com